Chief Administrative Officer, REV Federal Credit Union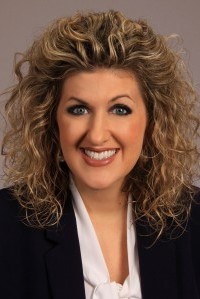 Experience
Jenny Michaels is the Chief Administrative Officer at REV Federal Credit Union. She previously served as Senior Vice President / Chief Administrative Officer at SAFE Federal Credit Union headquartered in Sumter, South Carolina, where she led the information technology, continuous improvement, accounting/finance, risk management, collections and compliance teams. Prior to that, she served as General Counsel at Park Community Credit Union in Louisville, Kentucky. She also worked at two law firms in Kansas representing banks and credit unions in lender liability, real estate and employment matters.
Community
Michaels is active in her church, Christ Community Church, in Sumter and serves on the financial development planning team. She is married to Jon Michaels and they have four daughters, Stella, Elsie, Lucille and Marlowe.
Education
Michaels graduated with a Bachelor of Arts in Psychology from the University of Nebraska – Lincoln and received a Juris Doctor degree from Washburn University School of Law.